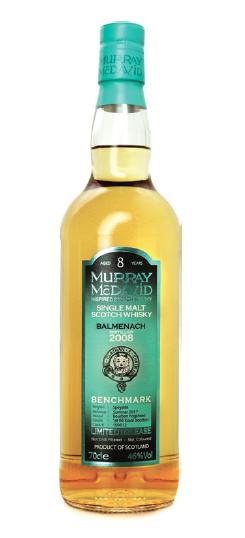 Single Malt
Balmenach is one of the earliest legal distilleries in 
Scotland, producing an 'old style' rich and meaty spirit. 
We have taken this single malt Scotch whisky from its 
original bourbon hogshead and further matured it for 
two years in a smaller, fresh, 110 litre bourbon barrel 
from Koval Distillery in Chicago. 
Nose: apples, fresh citrus and oats 
Palate: light, honeyed fruits, citrus 
Finish: good length, clean and fresh 
This is a brilliantly clever creation by our team at Coleburn, 
who are using the ratio of wood to liquid as a tool to 
develop youthful spirits into drams that present full and 
vibrant flavours – excellence in the Art of Maturation. 
Single cask bottling, one of 319 
Zoek een verdeelpunt