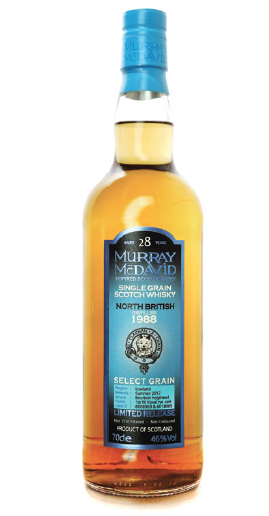 Single Grain
This single grain whisky has been created at Edinburgh's North British Distillery, made from maize instead of wheat. Having spent most of its life in a hogshead, our Whisky Creations Team filled this spirit into two fresh barrels from Koval Distillery that previously held American rye whiskey. This interesting and unique maturation programme has introduced new flavours to the single grain category. 
Nose: pear drops, creamy vanilla, orange 
Palate: honey, spice, smoky liquorice 
Finish: very long, sweet & savoury 
The sweetness of the North British grain combining elegantly with the savoury offerings of the rye cask, demonstrates that the Art of Maturation is key in the making of a fine whisky. 
bottled from two casks, one of 191 
Distillerij
North British
Zoek een verdeelpunt