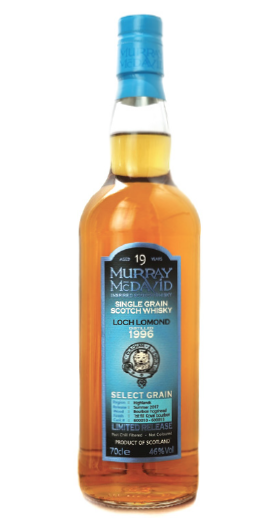 Single Grain
Many will be familiar with our highly regarded 2015 Loch Lomond release that was matured for 18 years in standard bourbon barrels. We took the same spirit and further matured it in specially selected, small bourbon barrels from Koval Distillery in Chicago. Now, two years later, we re-present an enhanced expression of this spirit. 
Nose: creamy vanilla, coconut, banana sweets
Palate: ultra-smooth, creamy, fruit salad 
Finish: sweet, clean and fresh 
Using 110 litre casks (smaller than most used in the Scotch whisky industry) meant our Loch Lomond enjoyed a higher intensity of maturation, which developed additional, deeper flavours in a short period of time – this is truly Inspired Scotch Whisky! 
bottled from six casks, one of 1010 
Zoek een verdeelpunt