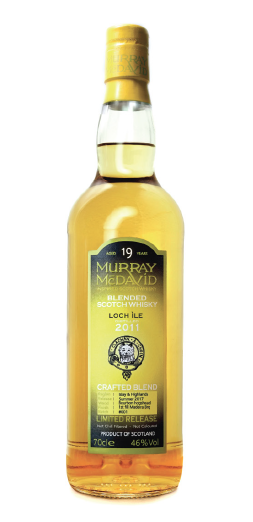 Blended
This Crafted Blend is a marriage of two legendary Islay malts, Bowmore and Laphroaig, and a creamy, sweet grain whisky from Loch Lomond made from maize. Together, all three spirits were finished in a fresh wine barrique from Madeira, giving this dram a lovely orange blush. 
Nose: coastal, dried apricots, blossom honey 
Palate: sweet smoke, creamy fruits, floral 
Finish: clean, fresh with spice 
This is a favourite amongst all of us here at Murray McDavid; a whisky we are very proud of. Both the Art of Maturation and whisky blending are showcased in this truly delightful dram. 
Single cask bottling, one of 574 
Zoek een verdeelpunt